Posted
09-30-2022, 10:15 AM
Biscotti Mintz Feminised Seeds

1 Seed £10.62
3 Seeds £28.81
5 Seeds £44.73
10 Seeds £85.69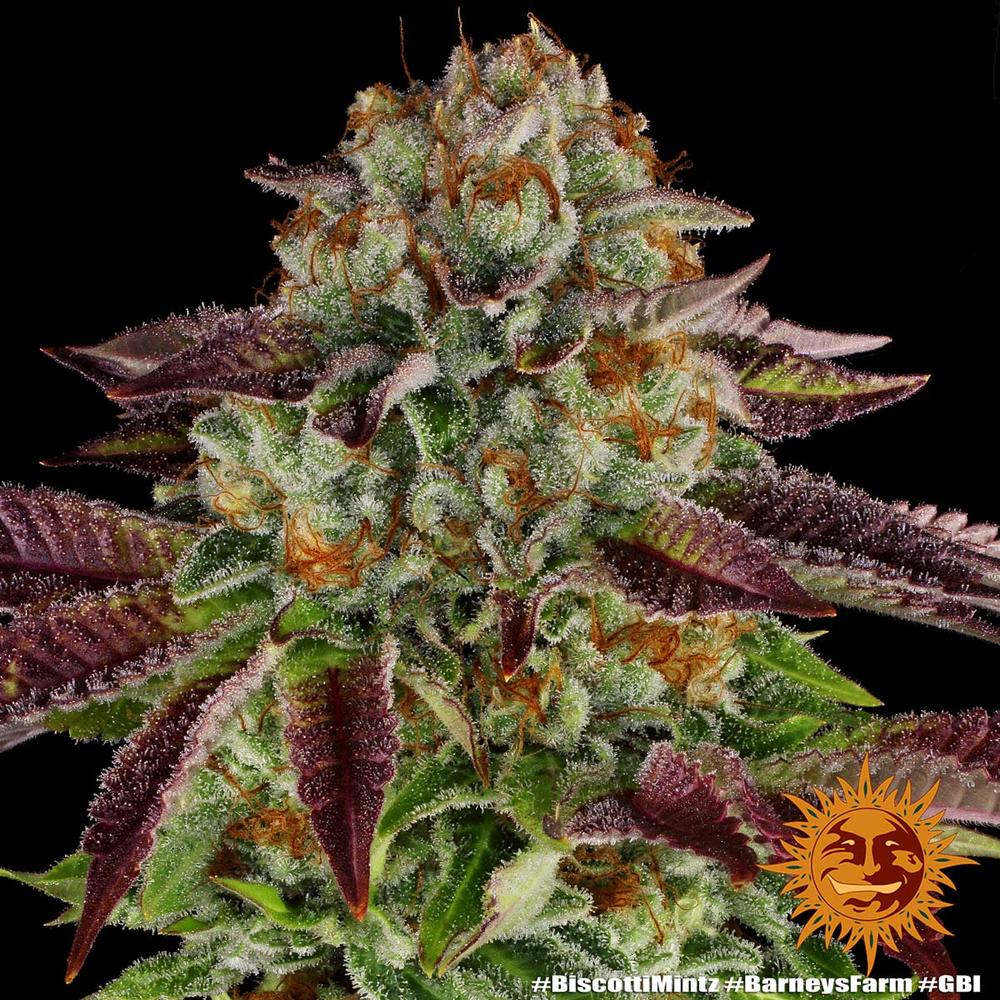 "Biscotti Mintz is a cross between two popular US types, Biscotti and the highly rated Mintz phenotype.
Biscotti Mintz is 80% Indica and grows into a brightly coloured plant that is easy to grow, productive, potent, and flavorful.
Biscotti is the result of a three-way cross between Gelato #25, Girl Scout Cookies, and Florida OG. Mintz is a phenotype of Thin Mints.
Indoors, these plants can grow to be 80 - 90 cm tall and yield up to 600 - 650 gr/m2 in as little as 8 - 9 weeks of flowering. Outdoor culture is ideal in hot or temperate climes, while greenhouse cultivation with adequate ventilation can extend its range slightly.
Plants in this latter habitat grow to be about 200 cm tall, with each plant capable of generating up to 1500 gr.
Growers are met with a brilliantly colourful display of mostly purple with some dark green leaf and orange pistils just about visible through a thick coat of sparkling trichomes as maturity approaches.
Harvests in northern latitudes take place in October.
Terpene production is focused on limonene, caryophyllene, and eucalyptol, which provide an extremely attractive aroma.
Kush flavours dominate, with hints of chocolate chip cookies, creamy mint, and spiciness.
Its effect is intense and incredibly creative, providing focus while also having a soothing side that creeps up on you, relaxing the body while maintaining energy levels."
SPECIFICATIONS
THC Content: Very high (20%+)
Effect: Active and creative
Flowering time: 58 - 63 days
Grows: Greenhouse, Indoors, Outdoors
Harvest Month: October
Plant height: Indoors: 80 - 90 cm; Outdoors: 200 cm
Sex: Feminised
Flowering type: Photoperiod
Taste: Kush, Mint, Spicy / Herbal
Variety: 20% Sativa 80% Indica|Mostly Indica
Yield: Indoors: 600 - 650 gr/m2; Outdoors: 1500 gr/plant
Visit

cannabis-seeds-store.co.uk

for more info on buying cannabis seeds online
Search our Legal cannabis products

G

o

o

g

l

e

search engine